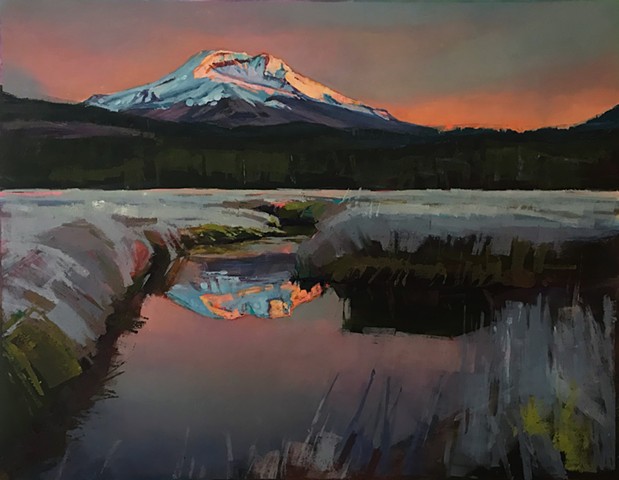 I am a painter and printmaker living in Portland, Oregon. At this time, I primarily spend my time doing monotypes on board instead of paper. I find that this way the finished print does not need to be framed behind glass. I feel that the glass has a tendency to hide the beautiful texture I am able to achieve with the layering of the relief inks on the board. I start with a drawing as reference, then I ink my plate after which I lay a board onto the inked plate. Then pressure is applied by hand to transfer the ink onto the board. I don't use a press.
My art is a way to communicate and share with others my love for light and color. "Forests, meadows, deserts and cities all have a different kind of energy. While exploring these areas I try to soak in this energy and hopefully this energy is transferred to the painting or print which I am working on. If this has been accomplished, I am satisfied with my work. I am not so concerned with capturing correct shape and color. I strive to create paintings and prints that allow the viewer to put themselves into the
painting and feel the spirit of the place."